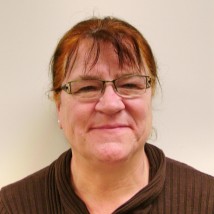 Dr. Mairi is one of the founding physicians of the Niverville Medical Clinic. She combines a busy practice with regular on call responsibilities at the local hospital in St. Pierre and her busy family.
She graduated from Dundee University in Scotland in 1981. After some specialization in Obstetrics and Gynecology, she worked with her husband in Zaire, now the Democratic Republic of the Congo, as well as in Albania. Following a short time back in the UK, she moved with her husband and family to rural Manitoba in 1997. Initially working in Boissevain where she was responsible for starting a very successful women's health project in that region, she then moved to Niverville in 2005, to start the NMC.
Dr. Mairi is happy to look after all types of family medicine but has special interests in reproductive and women's health and has admitting privileges at Desaleberry Hospital in St Pierre.