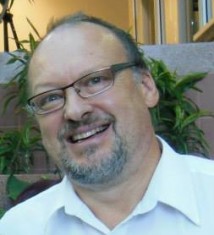 Dr. Chris is one of the founding physicians of the Niverville Medical Clinic.
He graduated from Dundee University in Scotland in 1981. After some specialization in trauma surgery, he worked with his wife in Zaire, now the Democratic Republic of the Congo, as well as in Albania. Following a short time back in the UK, they moved to rural Manitoba in 1997, initially working in Boissevain, then as VP medical for Assiniboine RHA followed by some years at Manitoba Health as Medical director for physician resource planning. He moved,with his wife and his 3 boys in 2005 to Niverville, to start the Niverville Medical Clinic with his wife.
He has interests in diabetes, travel health and asthma and enjoys all ages of patients, especially children. He has now been full time in the clinic for 6 years, as well as acting as Medical Director for the Heritage Life Personal Care Home.